Isola Design Gallery
A gallery that displays furniture, art, and products made using various techniques such as handmade and handcrafted by individual designers and design studios, and 3D printing.
This gallery space is the center of the suburbs of Isola, where design collectors, enthusiasts and scouts gather for new shapes, unconventional materials, challenging designs and custom furniture.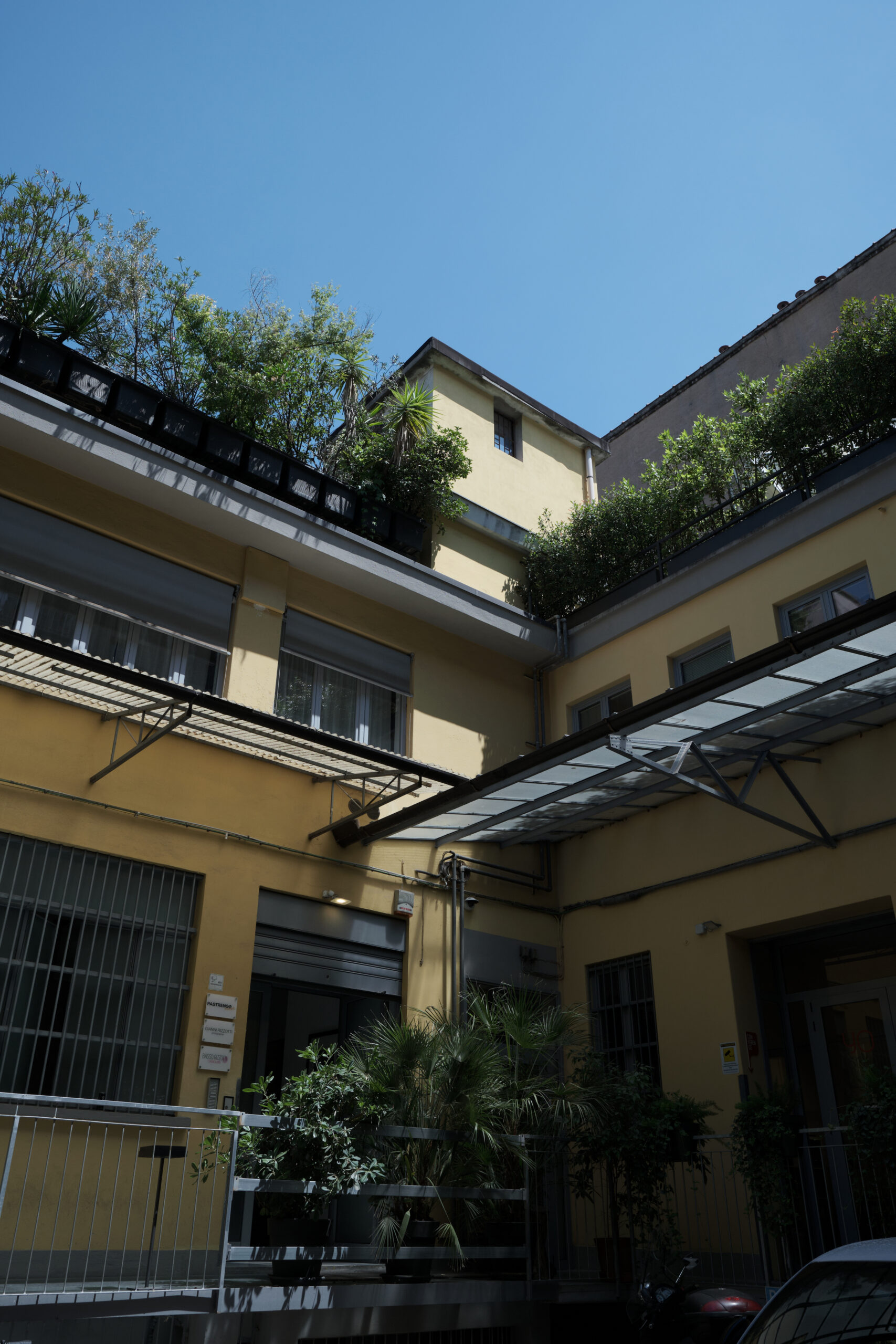 See the link below for a list of designers and studios participating in this exhibition.
https://isola.design/event?eventGK=RMX2AMAG&adminGiris=0&external=
From here, I will pick up and introduce what I paid attention to in the exhibition of Isola Design Gallery.
新工芸舎/Shinkogeisya
新工芸舎/Shinkogeisha is a design studio that produces products using 3D printing technology and plastic resin, which is a digital fabrication based in Kyoto.
The main product series "tilde" and "nosemono" are lined up in this exhibition.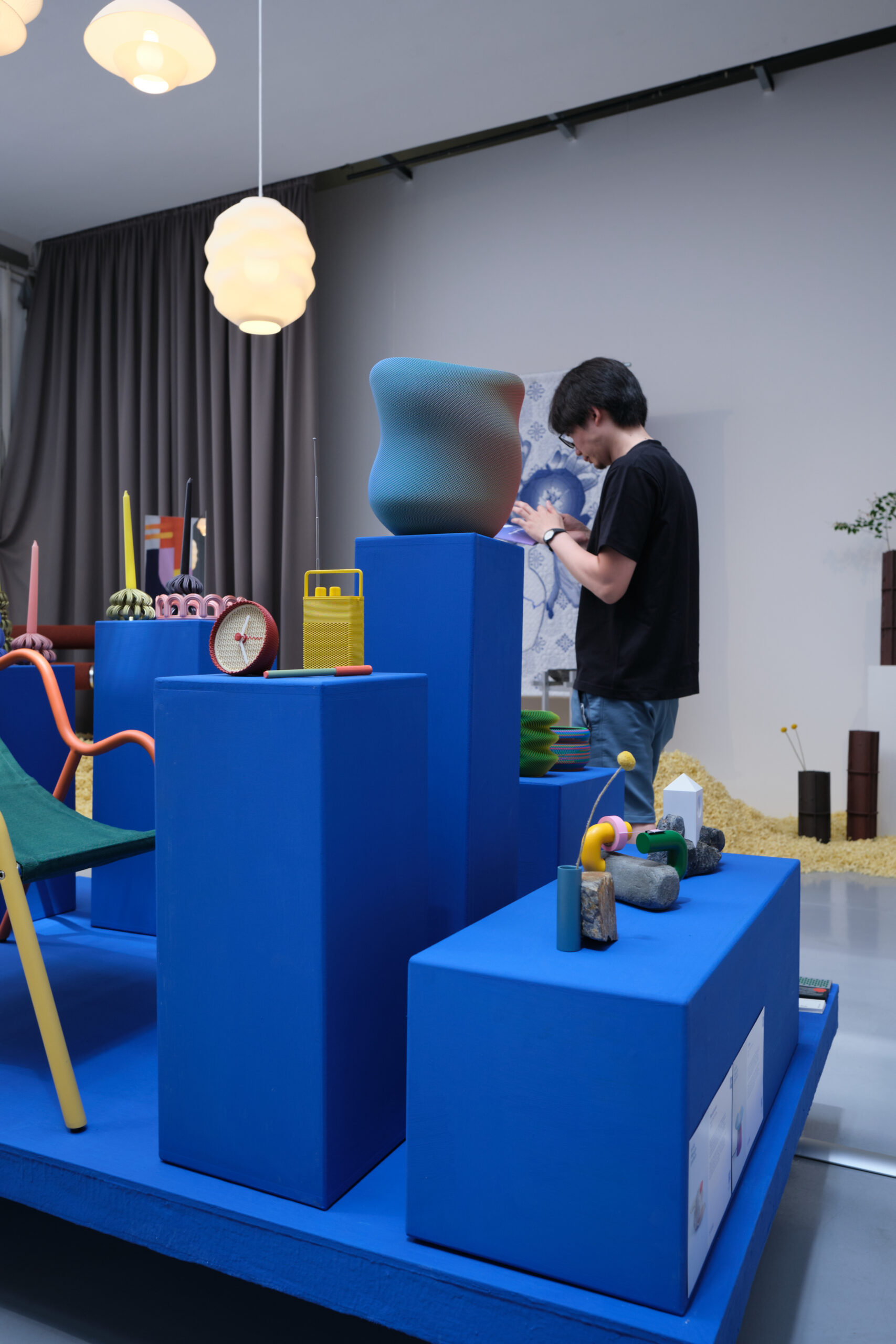 tilde
A product series made by a hot-melting 3D printer. It uses a special technique to create a product by melting the resin and layering it like knitting.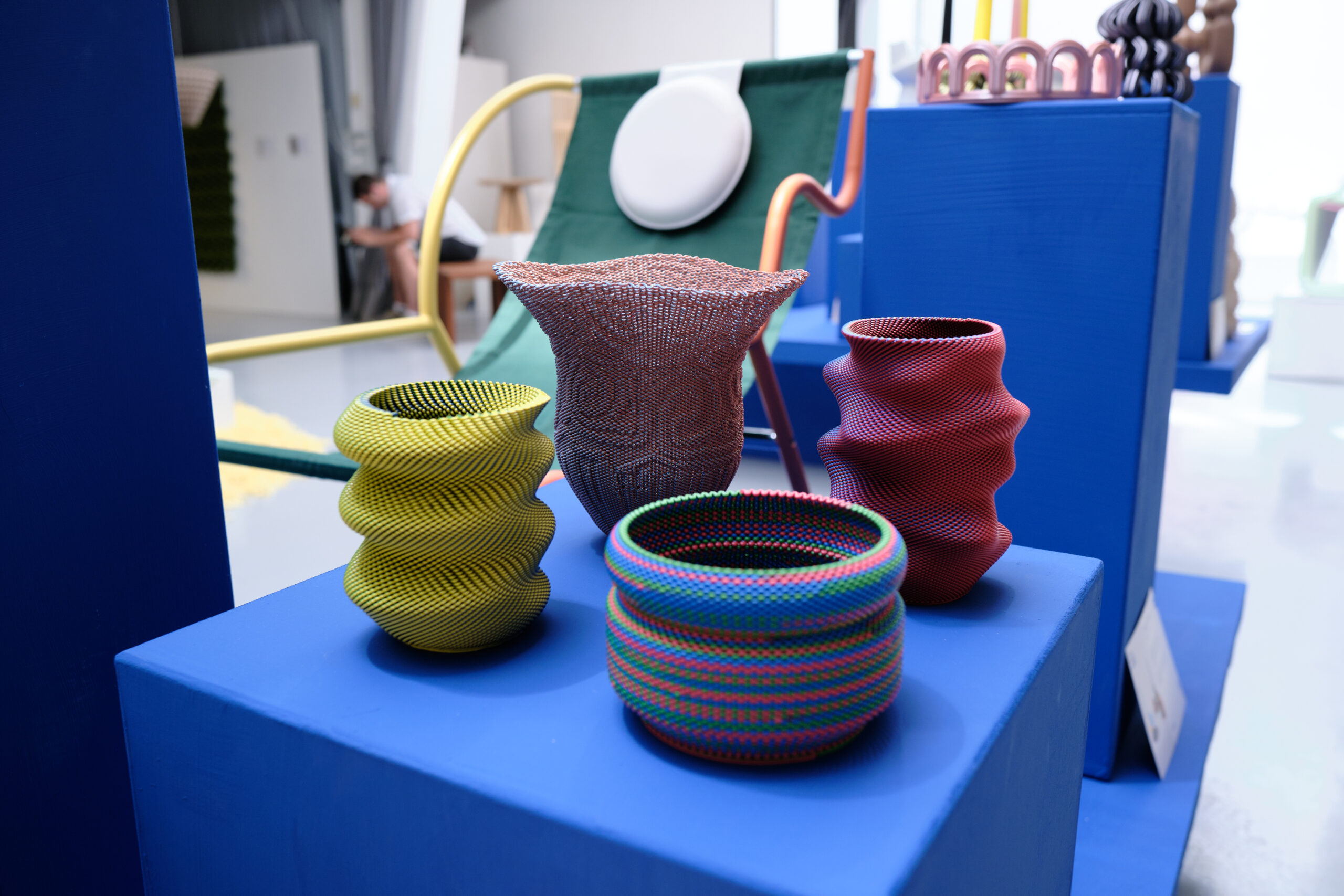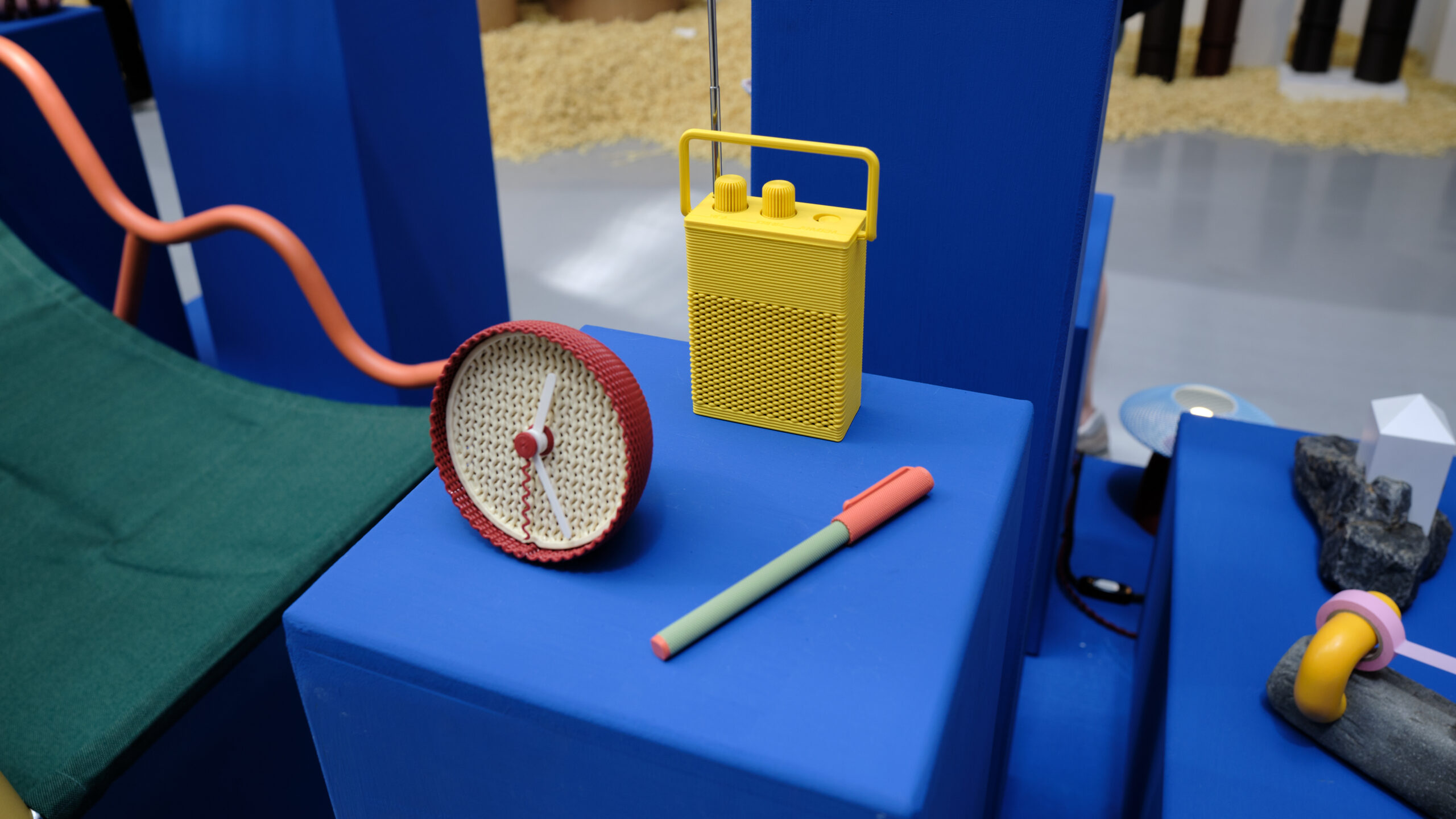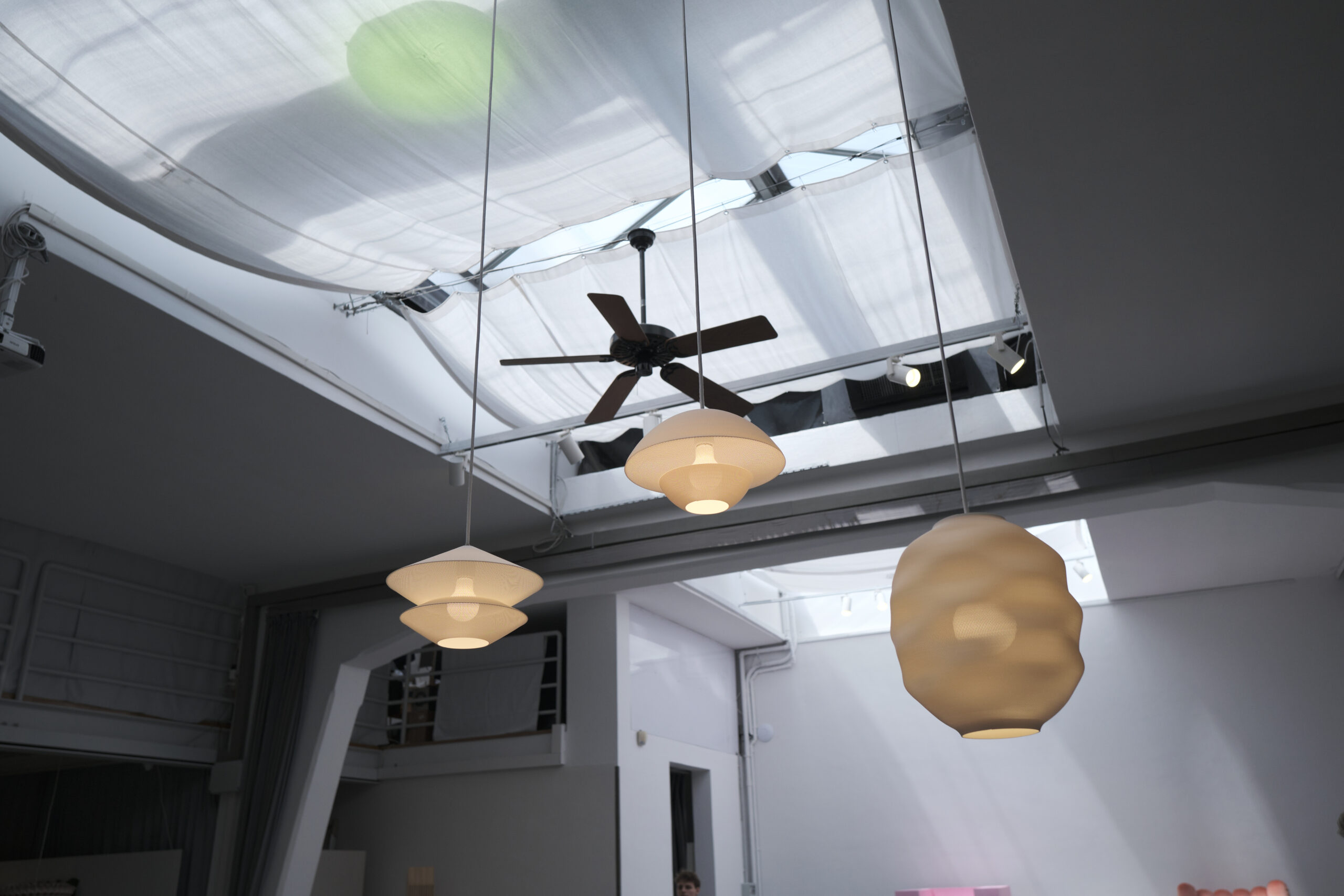 nosemono
Use a natural object as a pedestal, and put a tool created by 3D scanning the natural object on the pedestal on it."nosemono"series. Rather than transforming nature into a standardized form, it is composed with the idea of being close to nature from the artificial one (from the official explanation of nosemono).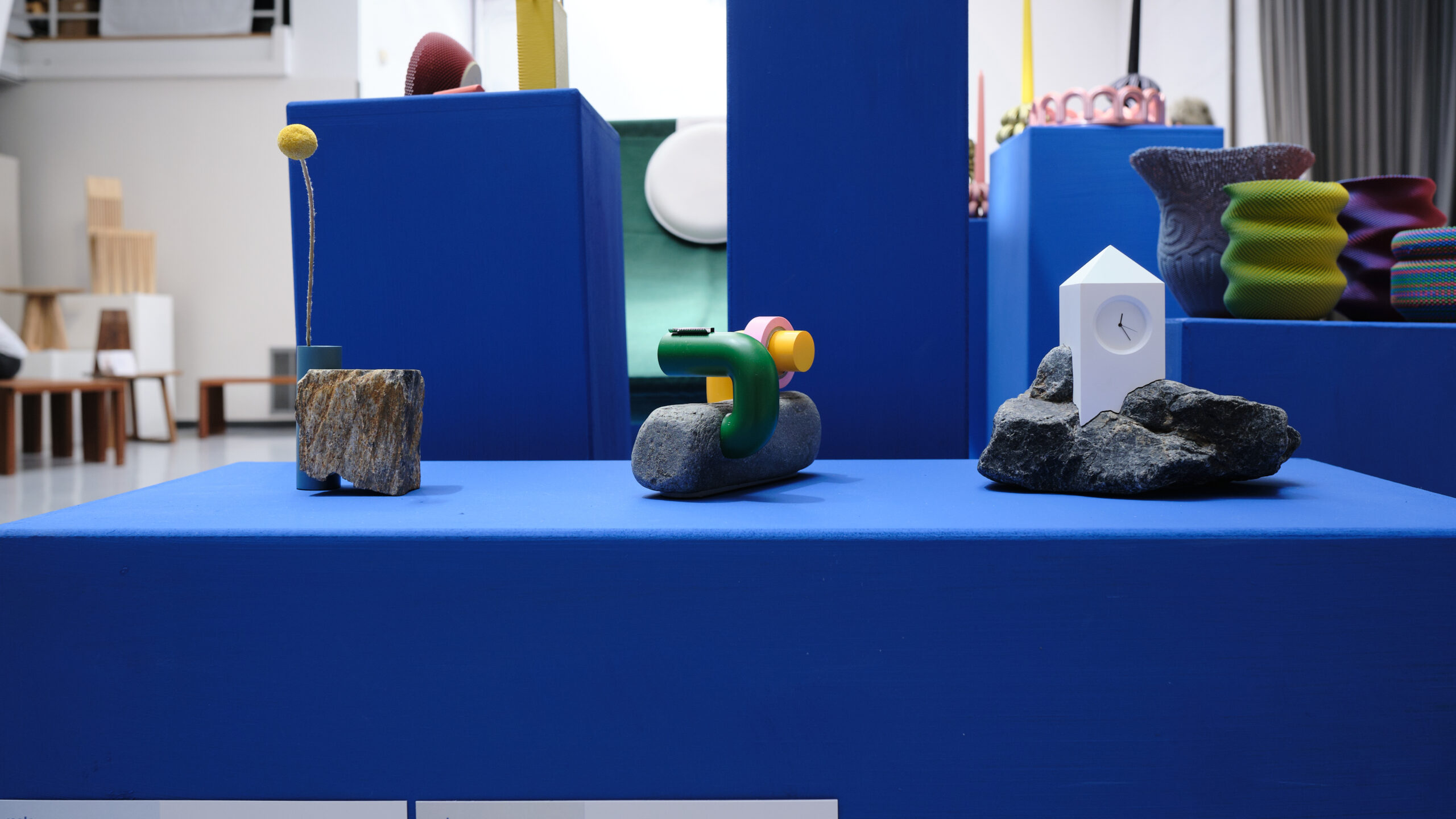 Object Density
A design studio based in Eindhoven, the Netherlands.Object Densitycreates artistic objects that build on research and cultural narratives to convey sustainability and community values. Create new value by using waste to extract materials from conscious processes and contexts.
The lens Luminaire collection
https://www.objectdensity.com/lens-luminaire
Cecilia Yoko Emy
Ceiliais an artist and furniture designer based in Brooklyn, New York. Her work is not necessarily functional furniture, but has art or sculptural features inspired by light colors and large shapes.
Tri-color Chair
Tri-color Chairis inspired by the yellow pill-shaped pole on the New York Subway.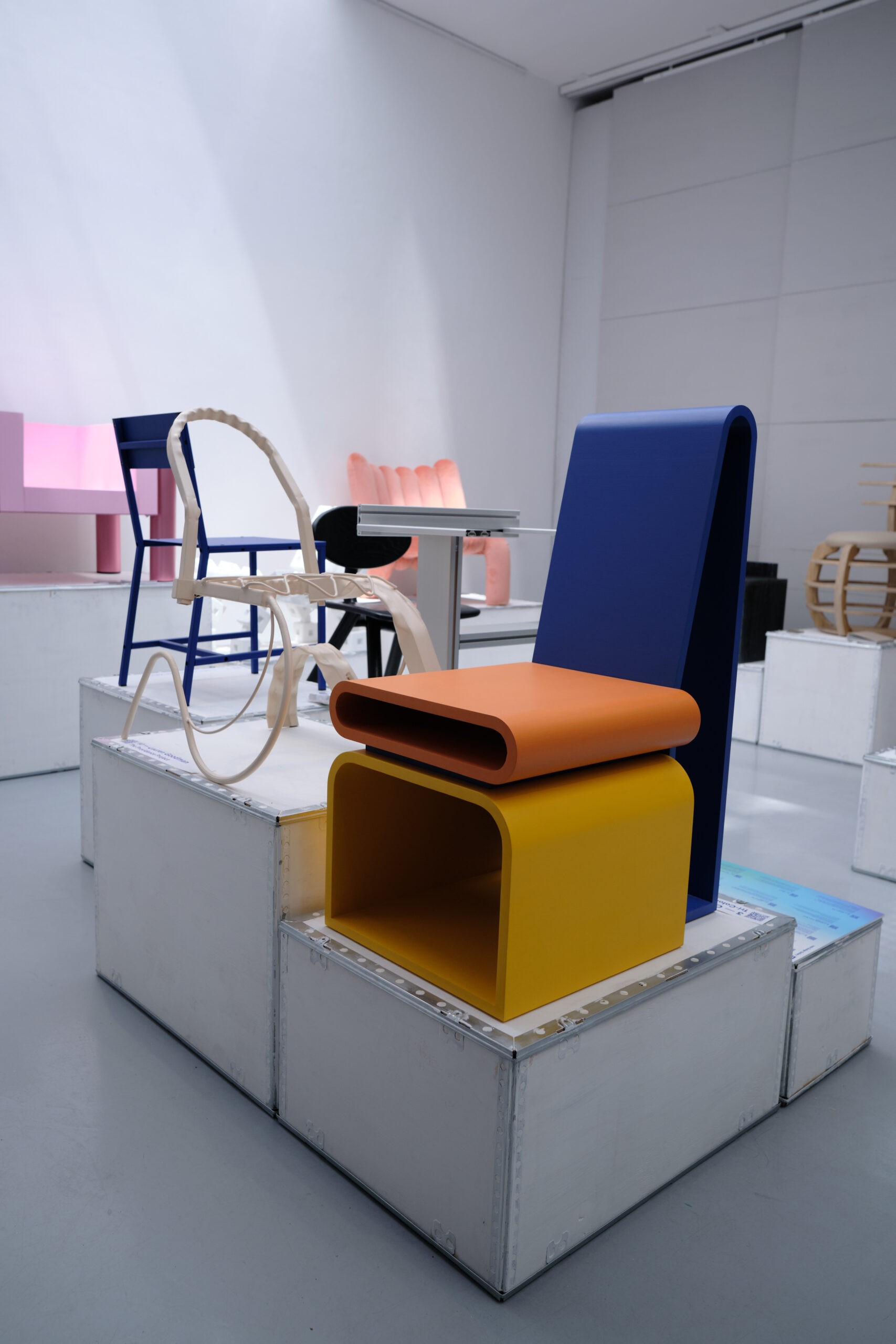 Juliana Maurer
Juliana Maureris an artist and designer in Berlin. He always focuses on the protagonist and guiding material of the work, and takes the approach of seeking unpredictable results by mixing the possibilities and impossibility of control.
Stena
It presents her connection with something that is born by bringing it in from the outside. Take part of nature home.SternaIs a hand-blown glass carafe that takes advantage of the thermal function of natural soapstone. All are handmade and each piece has its own characteristics.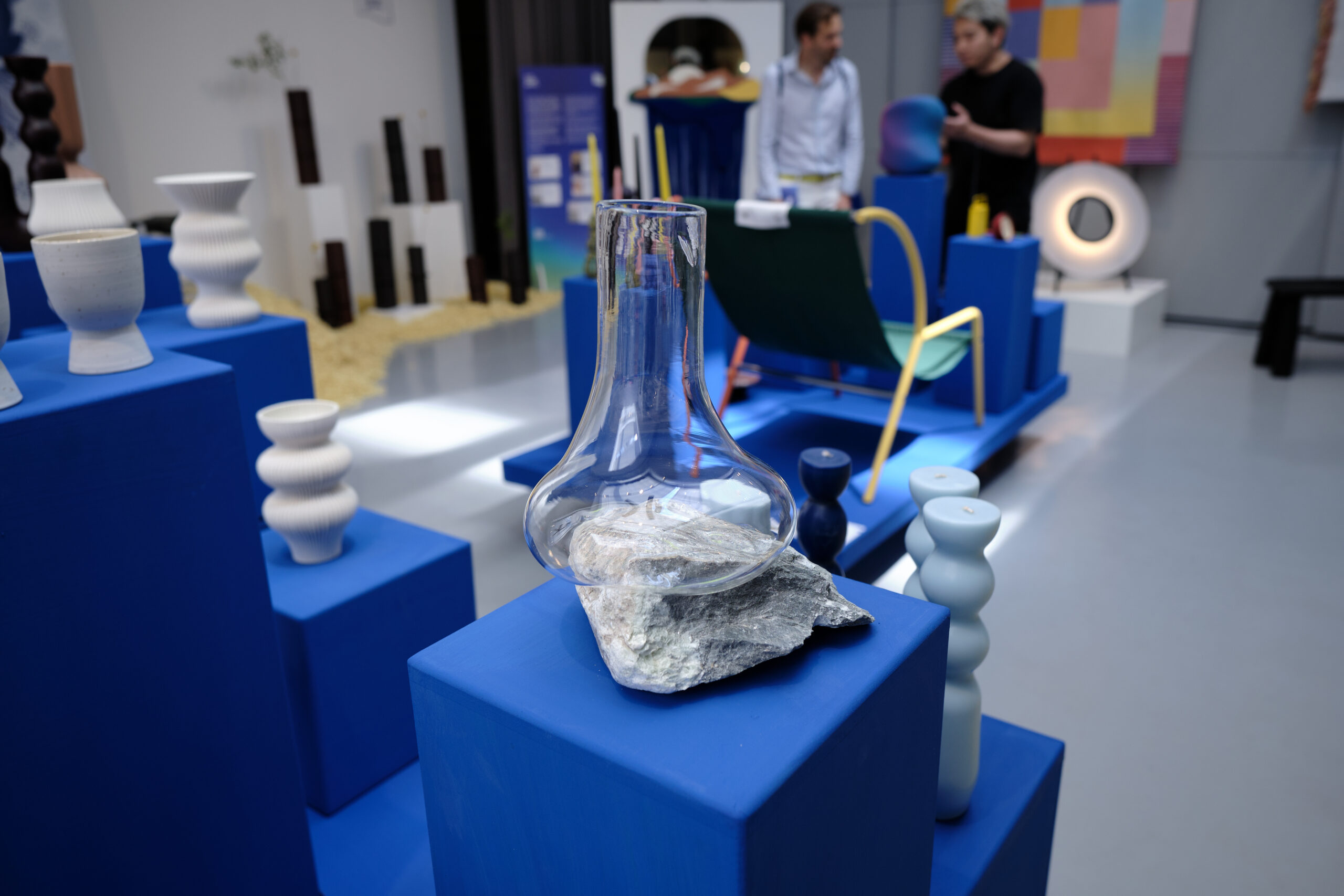 Valena Ammon
Valena Ammonis a German-based designer who creates works that are especially conscious of surface, texture, and tactile sensation in the field of ceramics.
Support Structure – A Functional Ornament
ThisThe vessels, the series expresses the beauty of 3D-printed surface layers and presents the possibility of creating new shapes by fabrication using clay. Some of the slants needed to support the structure could not be printed without folding, but by studying the weak points of the structure and shape throughout the project, we have made possible changes to objects that could not be printed.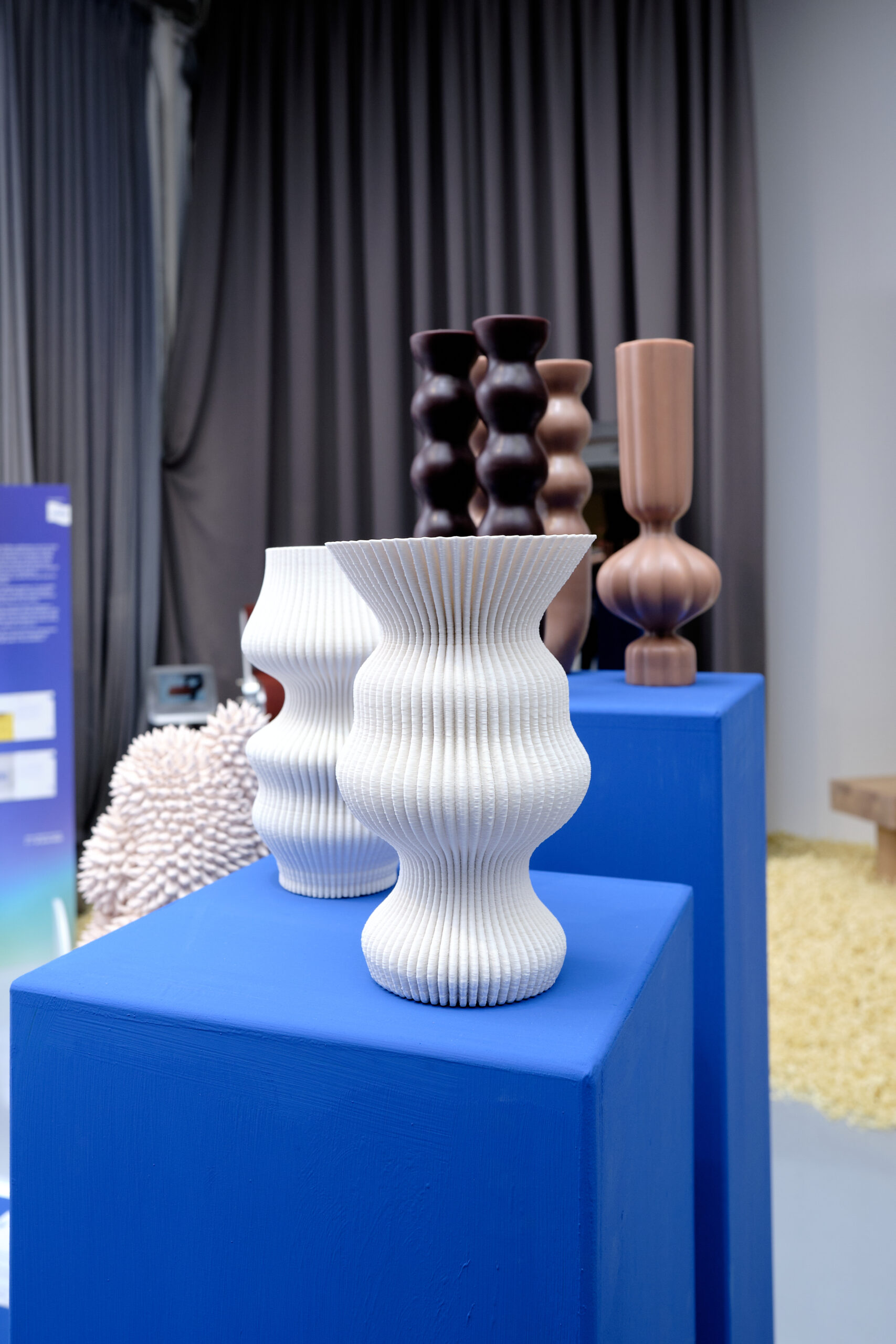 Bosco Verticle
Bosco VerticleはBoeri Studiois a landmark apartment or condo byBoeri Studio.
Parco Biblioteca degli AlberiStanding on the side of a big park, residential areas and office areas are mixed, and it was a very attractive atmosphere with calm time flowing on a sunny day.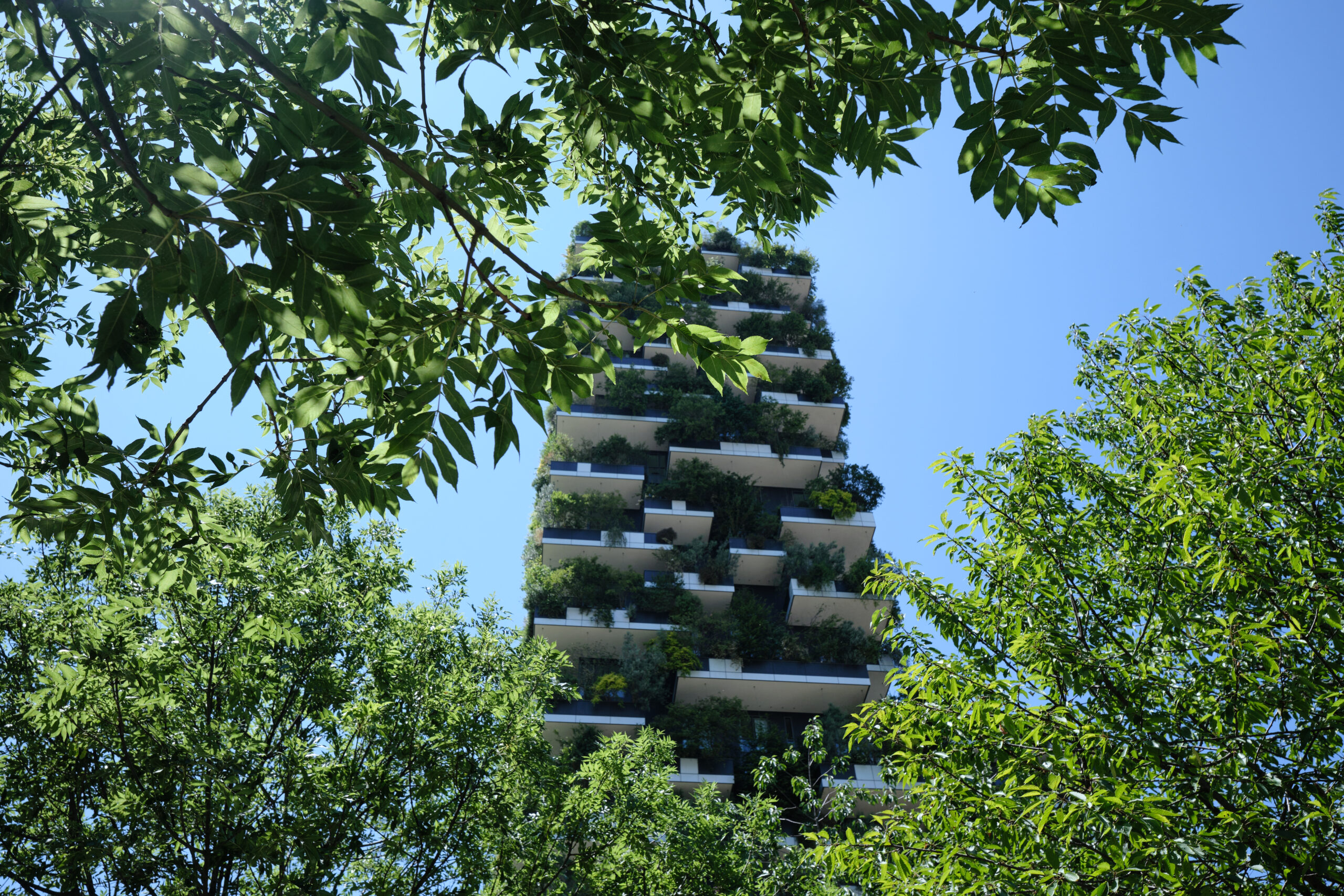 BAM/Parco Biblioteca degli Alberi (Library of Trees Park)
It is a large park with beautifully laid grass, such as a playground with playset for children, a dog area, and a relaxation area with wooden chaise longues. It was a warm landscape design and cityscape that gave visitors peace of mind and enjoyment.
Smile Bench
Produced with 3D printing byCaracol、デザイナーのLuca PinottiとPietro Bonuit is a collaboration project.
Smile Benchis a project born of reflection on the theme of inclusiveness to close the distance, approach, confront and share our uniqueness. This bench is a place where you can not only sit together but also feel the energy of the people around you.
Cafe Gorilla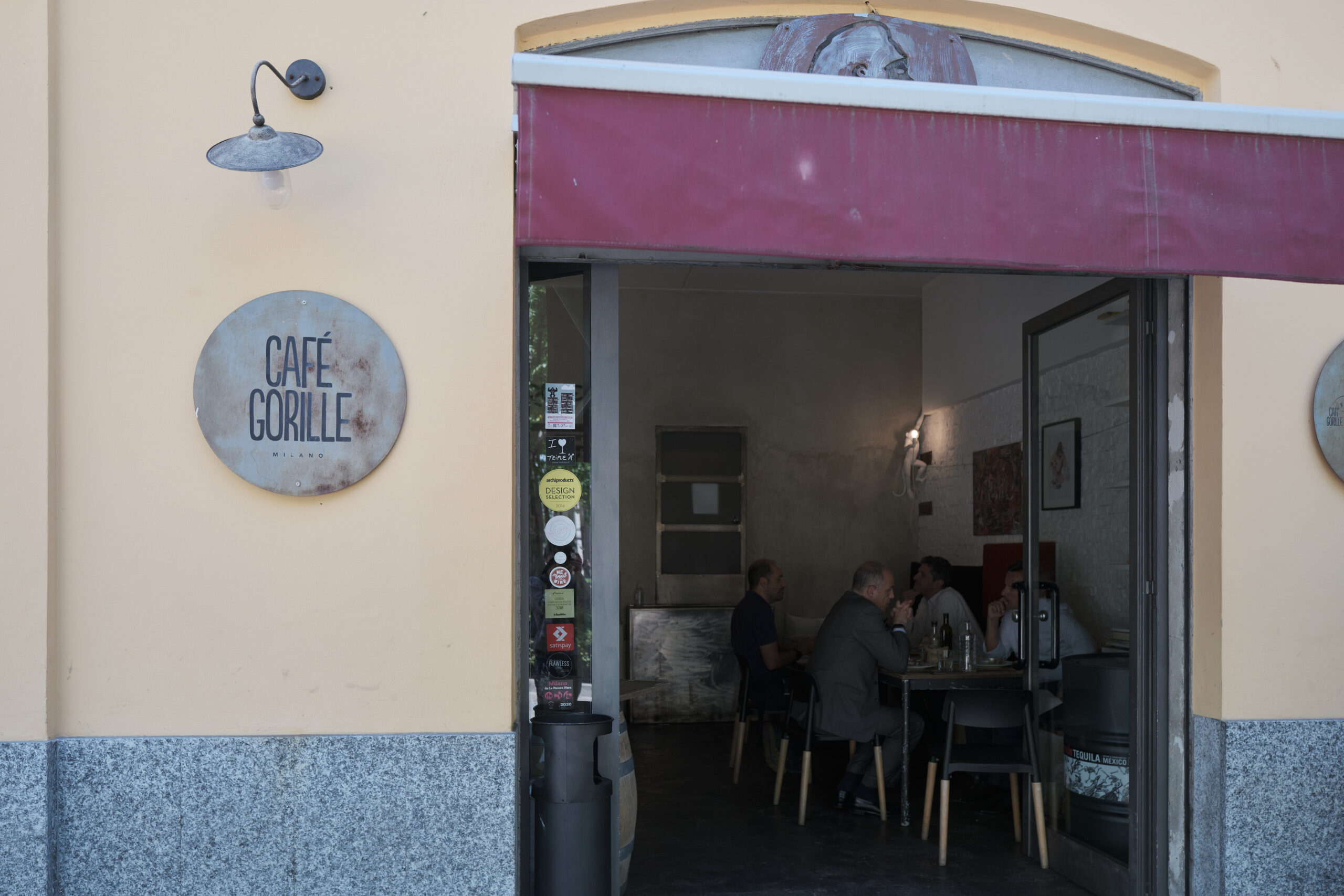 I had lunch on this day at the bistro bar, a friendly space in Isola porta nuova. It seems that there is a wide variety of Italian plate menus and a wide variety of wines.